ACUTE's Beginnings
ACUTE was established in 1995 when a group of experienced environmental contractors took their knowledge and experience gained from years of field work to create a company that would ultimately serve its clientele by providing comprehensive health and safety training, consulting and on-site safety services. Early in ACUTE's history we completed a series of large-scale environmental projects such as decommissioning of Great Lakes lighthouse Fresnel lamps, which involved the removal of substantial quantities of toxic liquid mercury from lamp ballasts and contaminated surfaces. Projects such as these demanded very detailed safety and logistics planning and served as the primary catalyst for ACUTE's rise to becoming a leader in health and safety services for Canadian workplaces. Health and safety training soon became and remains to this day ACUTE's premier area of service. To further strengthen our safety training services we have established one of the province's best worker training facilities to complement in class training with hands-on practical competency testing.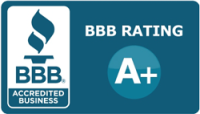 ACUTE Today
ACUTE provides comprehensive health and safety training, on-site safety services and consulting services. With over 100 years of combined experience, company staff offer more than theoretical or abstract ideas. ACUTE offers solutions.
"At the end of the day we want to make sure our clients go home safe and sound to their families," said president and co-owner of ACUTE, Ron Campbell. "That's what we do."
With a vast array of clients in manufacturing, construction, health, academic, and government sectors, ACUTE brings best safety practices from across the spectrum to your workplace.
"We regularly customize our presentations to closely meet the training needs of our clients," said ACUTE operations manager and co-owner Mike Gutschon. "We are intensely interested in helping our clients to protect their people."
ACUTE provides a wide range of training courses including spill response training, work at heights, 40 Hour Hazwoper and confined space entry to name just a few. To view the full list of courses click here.
All of ACUTE's training services emphasize client participation. Our staff build a relationship with our clients and serve as a touchstone for advice anytime moving forward.
Click here to read a message from Ron Campbell, ACUTE's President.