In this chapter, we will discuss the course contents of Working at Heights Training.
ACUTE Environmental and Safety offers high-quality workplace health and safety training. We are celebrating our 25th anniversary in 2020. Join the many thousands we have trained over the year. Register here today.
Now let's take a look at what you will learn during Working At Heights Training.
Previous chapters: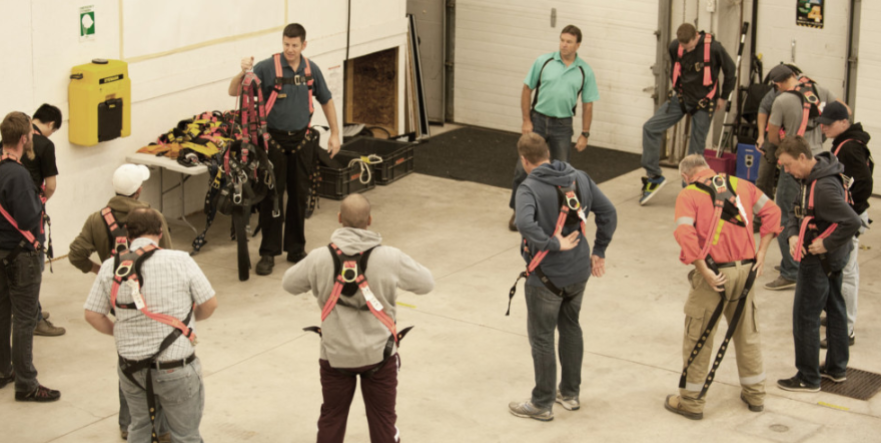 Read on for more on Working at Heights Training course contents.
Working At Heights Training Chapter 2
Course contents
Time: 1 Day, 8 hours (8:30 – 4:30)
Working at Heights training begins with a theory module. You will discuss legislation in regards to construction projects, as well as the hazards present in this work.
From there, you will learn about safe work plans, including the assessment and controlling of the aforementioned hazards.
Next, you'll learn about the hierarchy of controls. That includes the following measures:
Avoidance of working at heights (where possible);
Provision of suitable work equipment to prevent a fall occurring, e.g. edge protection
Provision of work equipment to minimize the distance and consequences of a fall, e.g. fall arrest systems.
From there it's on to fall prevention strategies and systems, fall protection systems, and ladder safety.
Finally, there will be a written evaluation.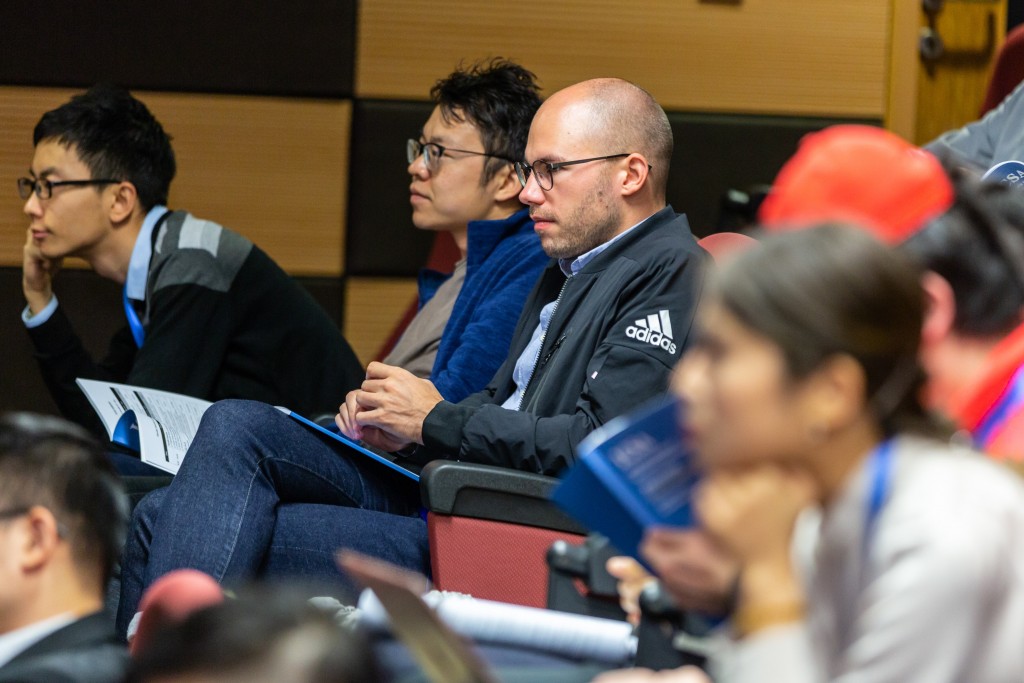 The theory module covers rules and regulations relevant working at heights.
After lunch, it's time for the practical module. This begins with more information on fall prevention/protection system requirements and limitations, followed by an examination of the A-B-C components (anchorage, body support, connecting device) including inspection and usage.
Then you will move on to a series of practical training exercises:
Harness inspection and fitting exercise & evaluation
Lanyard inspection exercise and evaluation
Travel restraint, fall arrest set-up exercise & evaluation
100% tie-off exercise and evaluation
Ladders, scaffolds and elevating work platforms
Rescue plan – components and purpose
Safe work strategies and safe anchor exercise
This is all capped off with another written evaluation.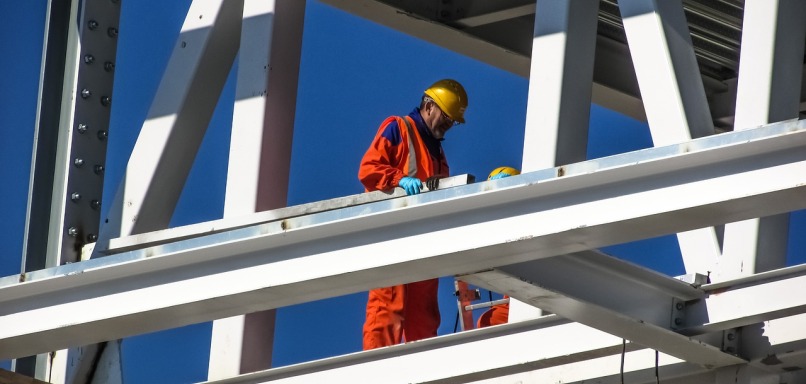 The WAH practical module will reinforce best practices.
Working at Heights Training – General Philosophy
This course is mandatory for construction workers, as we discussed in Chapter 1.
The general philosophy of Working At Heights training program is as follows:
Strengthen workplace safety culture – By raising your awareness and affirming the importance of preventing falls from heights.
Knowledge and safety practices – Provide you with adequate knowledge about both the dangers and best safety practices.
Purpose and use of equipment – Provide you with sufficient knowledge about the purpose and use of personal fall protection equipment; and,
Incident reduction – Reduce the number of fall-from-heights incidents, injuries, and fatalities.
ACUTE's WAH training provides theory and hands-on practical training, as well as evaluation facilitated by highly skilled and competent instructors.
The ACUTE Working at Heights Training Advantage
Located in Waterloo, ON, our world-class training facility is engineered to deliver world-class training with real tools and real hazard scenarios.
The training facility offers immersive hazard scenarios and simulations that help you gain experience alongside real challenges, tools, and context.
ACUTE's training simulators offer the best and most reliable way to train staff using working at heights practical simulators and a live residential building for rooftop/construction training.
We also offer a variety of snacks and beverages you can enjoy during breaks!
A video preview of you can expect from ACUTE's Working at Heights training.
Trust ACUTE For Your Working at Heights Training!
With ACUTE, you will experience the best comprehensive, hands-on working at heights training. ACUTE goes beyond government compliance in Ontario health and safety training.
Open Door Instructor-Student Partnership: ACUTE's training services emphasize client participation. Staff foster relationships with clients and serve as a touchstone for advice moving forward.
Serving Your Team and Industry: With a vast array of clients in the manufacturing, construction, health, academic, and government sectors, ACUTE brings the best safety practices from across the spectrum to your workplace.
100 Years Combined Experience: ACUTE provides comprehensive health and safety training, on-site safety services, and consulting services. With over 100 years of combined experience, our staff offers more than theoretical or abstract ideas. ACUTE offers solutions.
Track Record of Success: ACUTE is rated 4.9/5 stars on Google reviews, demonstrating a commitment to our clients, quality, and a passion for training.
"Knowledgeable and professional trainers that understand the practical applications of the material they teach. They were able to give me confidence to go and use my training – exactly what I wanted."
(Joel Van Es)
Nothing is worth the risk. Ensure your safety today.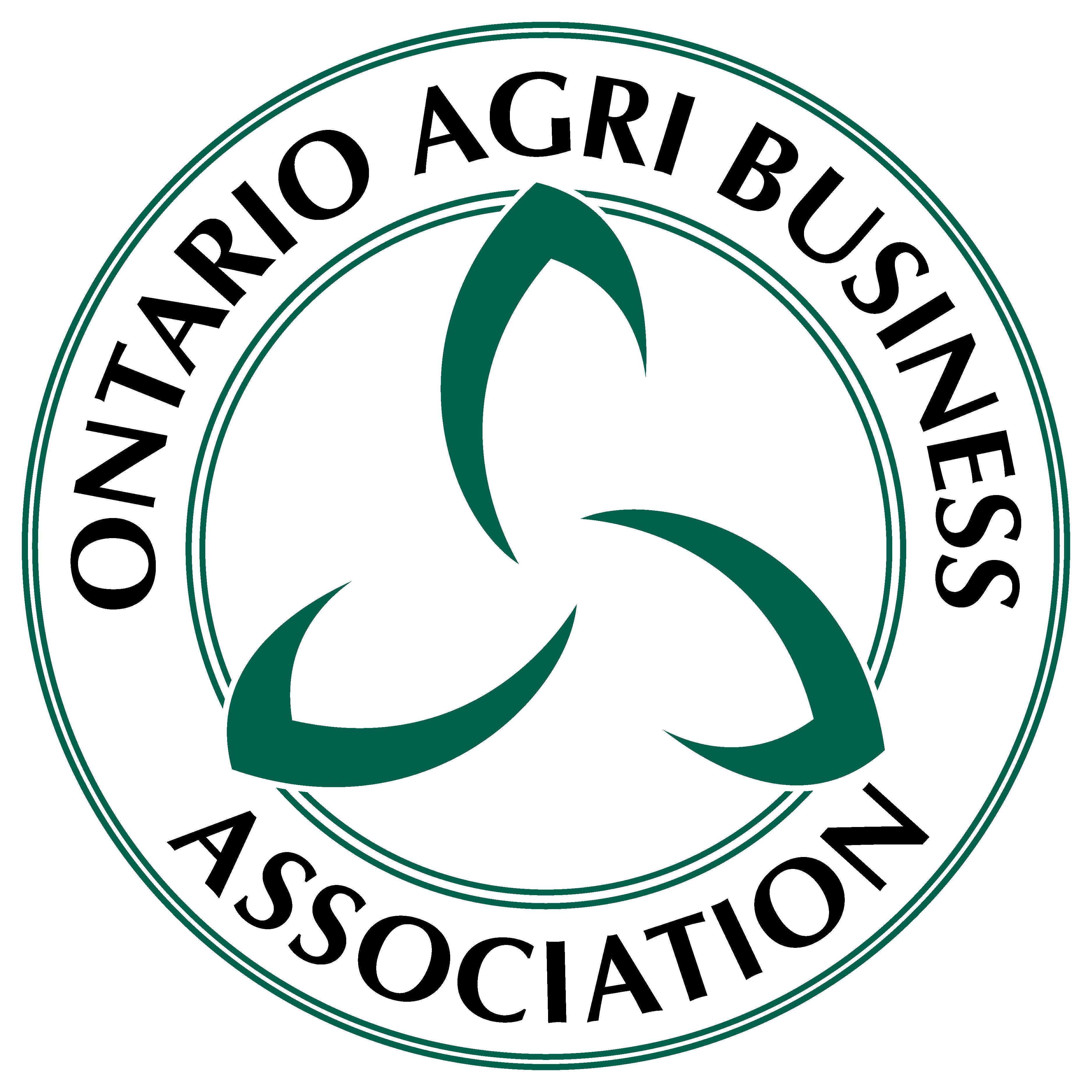 For all OABA members, please contact the ACUTE office prior to registration